Franklin Graham on Fourth of July: Christ Died for Greatest Freedom of All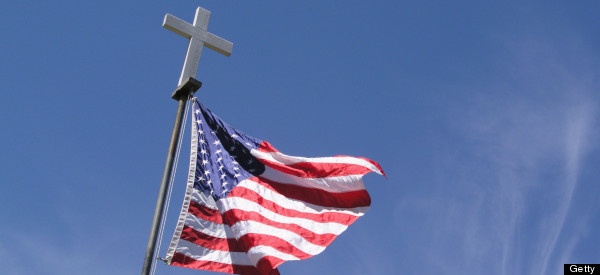 Franklin Graham, the CEO of international relief group Samaritan's Purse, told Americans celebrating the Fourth of July that now is the time to pray for all the soldiers who have fought and died for freedom, but also to remember that Christ died for the greatest freedom of all.
"The freedoms we now enjoy pale in comparison to the freedom we have as Christians, purchased by Christ's death on the cross," Graham wrote on the Billy Graham Evangelistic Association website, and quoted from Romans 8:1-2 NIV, which reads:  "Therefore, there is now no condemnation for those who are in Christ Jesus, because through Christ Jesus the law of the Spirit of life set me free from the law of sin and death."
The son of renowned evangelist Billy Graham said that it is important to remember all those who gave their lives for America, and pray for the country as a whole.  "We should also pray for our national leaders. Regardless of whether we agree with our country's policies, we have a biblical mandate to do this," Graham wrote.
"The Apostle Paul – who knew what it was like to lose his freedom – wrote to Timothy, 'I urge, then, first of all, that requests, prayers, intercession and thanksgiving be made for everyone – for kings and all those in authority, that we may live peaceful and quiet lives in all godliness and holiness. This is good, and pleases God our Savior' (1 Timothy 2:1-3, NIV)," he continued.
The evangelist also called for prayers for all government officials to seek "God's wisdom and guidance."
This Fourth of July, many Americans will be remembering the 19 firefighters who perished on Sunday while battling intense wildfires in Arizona. As it often does during natural disasters that hit America, the Billy Graham Rapid Response Team sent out chaplains to the community in Prescott, Ariz.., to console families grieving the loss of the elite "hotshot" team.
"Jesus Himself said, 'Greater love hath no man than this: that a man lay down his life for his friends," said Rep. Trent Franks (R-Ariz..), who described the 19 men as "living demonstrations of love and heroism."
"My thoughts and prayers are with the families of the firefighters killed yesterday, as well as with the 200-plus families who now find themselves without a home."
Graham concluded his message by asking people to pray that God "will continue to use BGEA mightily in introducing others to the glorious liberty of Christ."